AWAY IN A MANGER!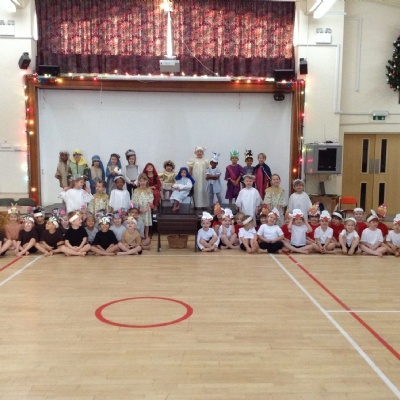 This week, we performed our Christmas play 'Away in a Manger' to the school and our families.
We told the story about a mule called Maureen who has become rather attached to her manger. What a commotion it caused when she had to share it with a stream of visitors including a mouse that wanted to play hide and seek in it, a hen that wanted to lay an egg in it, a spider that span a web in it and another donkey that ate her hay! To top it all, there a baby in her manger…. AMAZING!
We were very proud ourselves and our lovely singing voices. We all enjoyed dressing up in our costumes. Have a look at our fabulous pictures HERE, HERE and HERE!
Wishing you all a very Merry Christmas from all the staff and children in the Early Years.