CHRISTMAS IN RECEPTION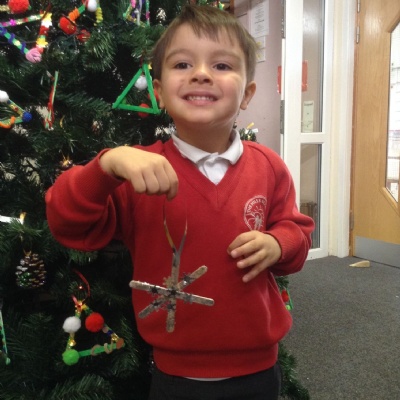 Reception have been really been getting into the festive spirit!
The children have been busy making Christmas decorations to go up across the school and on the school Christmas tree. We each made a sparkly lollypop snowflake and designed our own festive gingerbread man!
The children were brilliant and walked sensibly down to place their Christmas decorations on the tree and were very proud to see them up for everyone to see! On Monday morning both classes enjoyed spending some time in Santa's Grotto and sat beautifully to listen to a Christmas story. Click HERE, HERE and HERE to see us hanging our decorations on the tree and in Santa's Grotto.
The children have been working hard and are busy this week rehearsing and getting ready for our very first Christmas Production, we are all really excited and can't wait to see you all there!