Reception Birds of Prey visit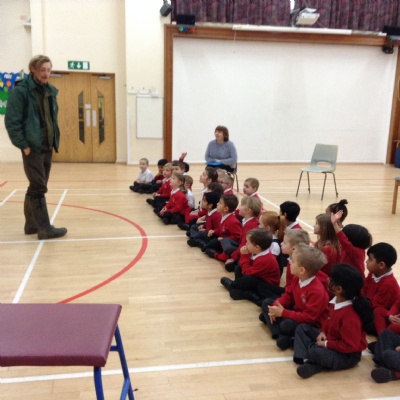 Our new topic is 'Into the Woods'
We have had a fabulous start to our term with a visit from the Birds of Prey centre to introduce our new topic "Into the Woods". The children all had the opportunity to hold an owl!
We were able to watch Owls, a Kestrel and a Hawk fly around the school hall! We were then busy in our classrooms learning owl facts, making owl inspired art based on the story "Owl Babies" by Martin Waddel and lots more!
We can't wait to learn more about the woods and all the different animals that live there!
For more photos from our Birds of Prey visit please click here