Week commencing monday 26th June 2017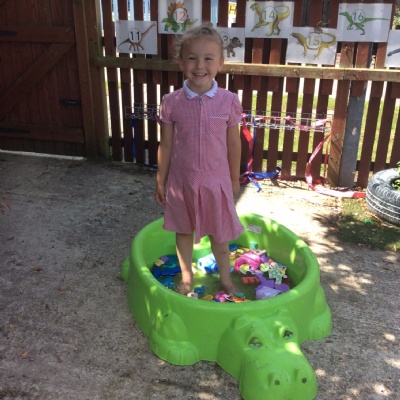 Welcome to the weekly blog!
What an exciting week - Thursday morning saw our very first butterfly appear and we are hoping for a few more by the end of the week! This week we have enjoyed the humour in the story of 'The Very Lazy Ladybird' and have used our design skills to create ladybirds using split pins. We have also enjoyed counting in 2's in a variety of ways, including socks on a washing line and a 100 square.
Next week we will be holding our Sports Morning on Thursday and our Grandparents dance on Friday afternoon. Our book focus will be Roald Dahl's 'The Enormous Crocodile' and our mathematics focus will be on improving our subtraction skills.
Maths websites:
http://www.arcademics.com/games/mission/mission.html
http://coolsciencelab.com/sum_sense_subtraction.html
Have a lovely weekend! Please our photos HERE