Week commencing Monday 5th December 2016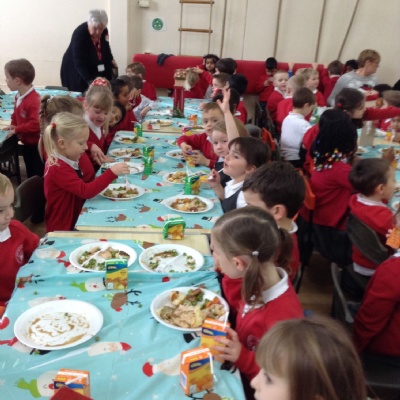 Welcome to the Reception Weekly Blog
This week we have had another dress rehearsal adding the finishing touches to our production.
Ticket sales have been amazing and thank you so much for your support. We have made hats for our Christmas party next week where, unbeknown to the children, there will be a visit from Father Christmas! We have also enjoyed a really yummy Christmas lunch together - not a brussel sprout in sight!
We have issued your children with extra reading books to cover the Christmas break and have also given them three sounds in their pink books to keep them up to speed with their phonics and handwriting.
Maths websites:
http://www.primarygames.com/holidays/christmas/games.php
Have a lovely weekend! Please look at our photos HERE