FUN IN THE SUN: A RECAP OF THE PTA SUMMER PICNIC!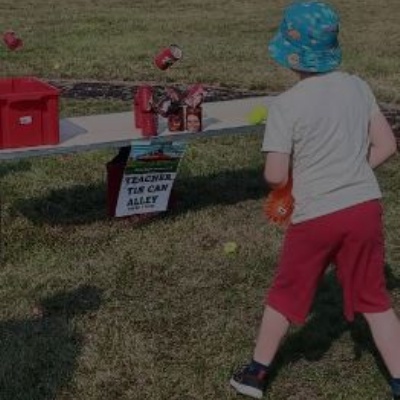 The weather has certainly turned autumnal, so we thought we'd share some memories of the PTA Summer Picnic to warm you up! So let's revisit the highlights of the day!
The Perfect Summer Day
First things first, we couldn't have asked for better weather. The sun was high in the sky, and not a cloud in sight. Families arrived with picnic blankets and smiles, ready to soak up the sun and enjoy the fun.
Picnic-Perfect Food
Of Course, no picnic is complete without delicious food. The PTA volunteers did an amazing job organizing a mouth-watering bbq. From burgers and hotdogs, cakes to ice creams, there was something for everyone. It was a true feast for the senses, and the aroma of grilled goodies filled the air.
Games and Activities Galore
Children and adults alike were spoiled for choice with a variety of games and activities. From toilet toss to tug-of-war, there was never a dull moment. The children were all smiles as they enjoyed face painting, rock painting and bouncy castles. And the parents and carers? Well, they were equally thrilled to join in the fun!
Raising Funds for a Good Cause
One of the most heartwarming aspects of the day was knowing that all the fun and games were for a good cause. The PTA Summer Picnic was not just about having a great time but also about raising money for our school. On the final count we raised an amazing £3,109.68, beating last years total! Generous donations and the proceeds from various activities will go a long way in supporting in enriching the children's school experience.
Community Spirit in Full Swing
Perhaps the most significant highlight of the event was the sense of community that enveloped us all. It was heartwarming to see friends and families come together to celebrate and support our school. The picnic was a reminder of how strong and vibrant our community is.
A Day to Remember
The PTA Summer Picnic was a resounding success, not only because of the money raised but because of the bonds strengthened and the memories created. It was a day of pure, unadulterated fun under the (late) summer sun.
We'd like to extend our heartfelt thanks to everyone who attended, volunteered, and contributed to making this event so memorable. It's moments like these that remind us of the beauty of community, friendship, and the magic of summer. Here's to many more picnics and sunny days in our wonderful community!
Have a look HERE for some photos from the day
Until next time,
The PTA committee