FUN AND EXCITMENT AT THE PTA SUMMER DISCO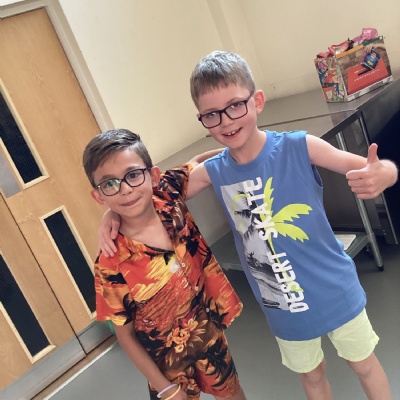 What a better way to celebrate summer than a summer disco. It is a great way for the children to unwind, have fun and make lasting memories. The PTA summer disco was a highly anticipated event that brought pupils together for an evening filled with music, dancing and laughter.
The night itself was a huge success. The pupils were greeted with an atmosphere buzzing with excitement. The hall was transformed with colourful decorations and a DJ that delivered the latest and greatest tunes. The pupils were able to let loose and showcase their dance moves. Beyond the dance floor the DJ played games and the PTA provided drinks and snacks to keep the pupils energised throughout the disco.
Once again the evening wouldn't be possible without the time and effort put in by the PTA and the amazing parent and teacher volunteers. Your time is appreciated and not unrecognised, so thank you. If you would like to volunteer at the next disco or even try out your DJ skills please email thehillsacademyptfa@gmail.com.
Have a look HERE for some Photo's from the event!