WELCOME FROM THE NEW PTA CHAIR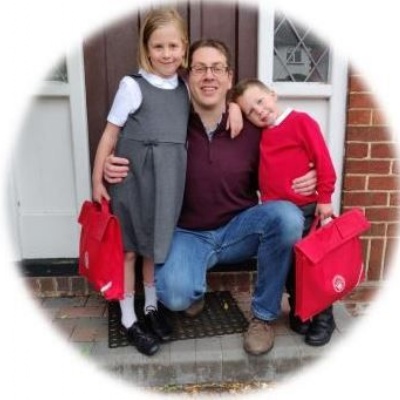 To All Parents and Carers,
At the start of this academic year the PTA committee underwent a big transition with Karen, Julie and Sally all stepping down from their respective roles as Chair, Secretary and Treasurer, and in doing so have left some big shoes to fill.
Therefore, I would like to introduce myself as your new chair of the PTA. My name is Matthew and I have two children in the school, Abigail (Y2) and Reuben (R) and I have been on the PTA committee since Abigail started school in 2017. Since being on the committee I have enjoyed giving my time to help support events, my favourite being the Summer Fayre where I get to sweat over the BBQ for four hours whilst feeding the masses. Outside of my parenting and PTA commitments I am a scientist at GSK where I lead projects to improve processes utilising robotics.
As a new team, we have a lot to learn, so please be patient with us and lend us your support in any way you can. My mission this year is to build a new grass roots, parent led organisation and deliver some really impactful events that build our sense of community as well as raise money to enhance the learning opportunities at our fantastic school.
Please check back here over the coming weeks as the rest of the team introduce themselves.
Thank you