Summer Fair 2017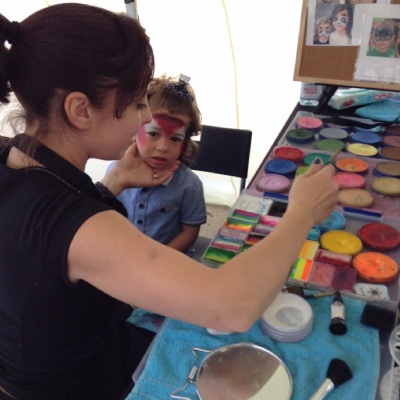 After a week of wondering.... will it rain.... won't it rain.... will it rain.... won't it rain? Saturday arrived with bright blue skies and no sign of a rain cloud anywhere!!
The fair looked a little bit different from past years due to the building works on the field, the stalls were set up along the path at the side of the outdoor learning area and the Bedford Town Band sat under the trees to entertain the crowds.
There was a lovely atmosphere around the school. Staff and PTFA members were manning stalls, craft stalls were in the hall and a BBQ and Jamaican food was available. Children flocked to score a goal to win a prize and there was even an ice cream van who was kept super busy!! The Cheeleaders entertained us with their display.
Thank you to everyone who made the afternoon so special and several people have said that it was the best Summer Fair they have attended at The Hills You all helped to raise £1,500 which will go towards new play equipment for the playground.
There is a thank you assembly on Friday 16th June at 2.30pm in the hall.
To see some Photos of the day please click HERE.