CREATIVE CRAFTING!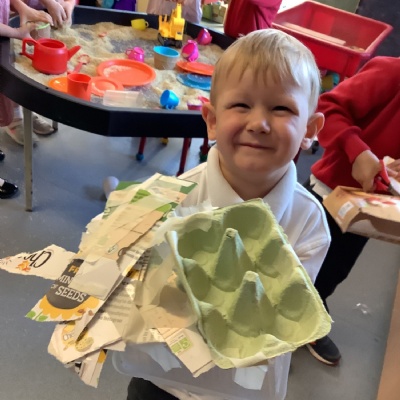 In nursery Rainbow class have been very creative this half term and have done lots of fun crafting activities!
The children have really enjoyed getting messy, creative and exploring lots of different materials and colours. They have enjoyed playing and exploring playdough, they made some yummy playdough cupcakes and enjoyed using the shape cutters, rolling pins and cupcakes cases!
In the class we have also made paper plate jelly fish! They chose what colours to use and then used tissue paper to make the stingers. Finally, the children made some fantastic junk models! They used lots of different materials and made some brilliant models!
Have a look at our photos HERE to see some of our creative work.