OH WE DO LIKE TO BE BESIDE THE SEASIDE :)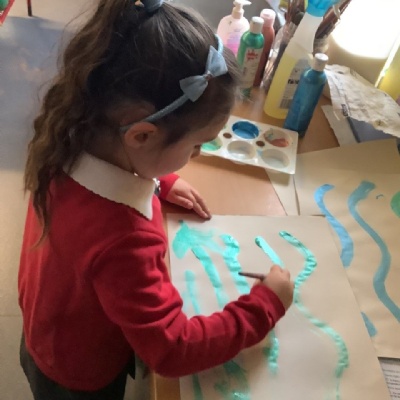 In nursery this term our topic is 'Summer Journeys'! We have been talking and learning all about the seaside, the ocean and beaches.
We have really enjoyed talking about our own experiences and the children have loved sharing about when they have been to the seaside and what they did when they were there! We have been reading books all about the seaside like 'sharing a shell' and 'Tom and Lucy at the seaside'.
The children have made their own wavy sea paintings and have really enjoyed looking at different shells and describing what they look and feel like. The class have also drawn some lovely pictures of themselves at the seaside, lots of them were building sandcastles, paddling in the sea or eating yummy ice creams in their pictures.
Have a look at our pictures HERE to see our learningJ.