FUN IN THE SUN!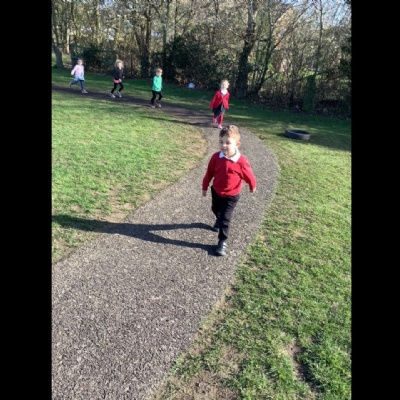 Welcome back, we hope you had a lovely and restful Easter break. Before the holiday Rainbow class were enjoying the sunny weather and spending lots of time outdoors! The children really enjoyed having class picnics and eating their lunches outside on the blankets.
Rainbow class also ran, walked and skipped half a mile round the track to raise money for Red Nose day and the children enjoyed coming in with their funny noses on! We also really enjoyed mad hair day and the children came in with some fantastic hair styles. Before our Easter break we were learning about celebrations like birthdays and birthday parties. We really enjoyed pretending to blow out the candles on a birthday cake and make a wish, playing party games like pin the patch on the pirate and decorating and colouring in our own birthday cakes and balloons. The children really enjoyed sharing how they celebrate their birthdays and the different things we might do and see at birthday parties!
Have a look HERE at our pictures here to see all of our fantastic learningJ.