FEBRUARY FUN!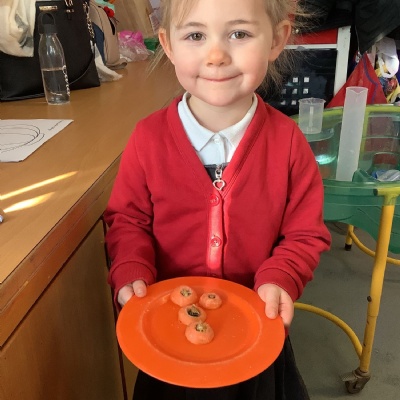 Rainbow class have been very busy this half term!
We have been learning all about Chinese New Year which was on the 1st of February. We really enjoyed looking at pictures of all of the celebrations like the Chinese dragon, fireworks, fortune cookies, costumes and lanterns. We then had a go at making our own collaged lanterns!
We have also been learning about the life cycle of a carrot, we watched a video explaining this and then talked all about how we care for plants, we have cut off the ends of some carrots and have put them in water to see what happens.
Have a look at our pictures HERE to see our learning J.