AUTUMN FUN!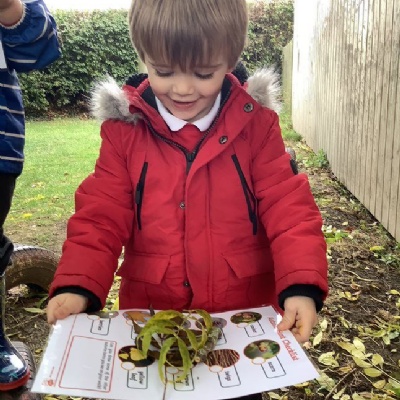 Wow - We can't believe it's half term already in nursery! We've had a fantastic first half term full of lots of wonderful learning and fun!
We have been talking about the seasons and the signs of Autumn. We have been discussing what we might see in autumn and the children had some great ideas. They mentioned Halloween, pumpkins and fireworks night!
We have enjoyed singing autumn leaves are falling down in class, and looking at orange crunchy leaves in the nursery garden. The children have been on an autumn walk in our nursery garden using a checklist to find things! They have enjoyed finding orange leaves, sticks, pine cones and more! Have a look at our pictures to see the children on their autumn walk in our nursery garden. We hope you all have a lovely half-term and will see you in November!
Have a look HERE for some photos of our learning :)