MUSIC AND SHAPES!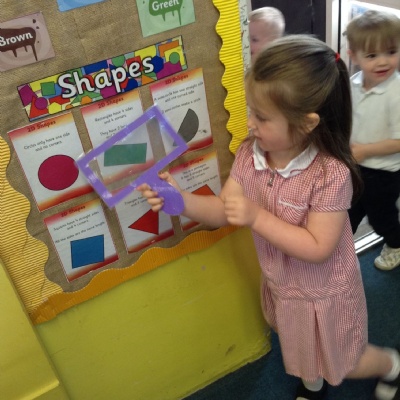 Rainbows have been exploring shape and size. We investigated the properties of shape, looking at the number of sides and corners each shape has. We than used our shape spotters to find matching shapes in our classroom.
We have also been looking at size order, placing objects in order of their size from small, to medium to large and thinking of as many words to describe the sizes as we can. We thought of so many such as small, little, tiny, teeny, tincy, big, huge, large, massive ginormous and gigantic!
The children have also been playing musical instruments while thinking hard about beat and rhythm. We tapped out the syllables in our names and also the rhythm of the words as we sang along to familiar nursery rhymes.
Have a look HERE at some photo's of the nursery children hard ar work.