FEELING FESTIVE IN NURSERY!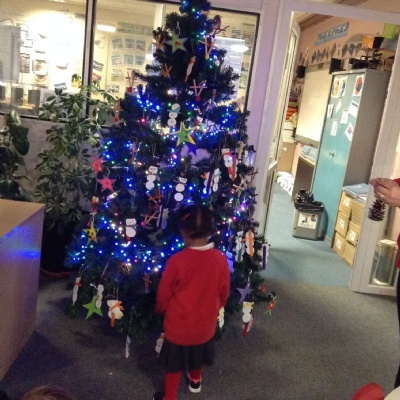 Rainbows have been very busy learning our class Christmas song for the school advent calendar. They enjoyed performing and we are very proud of them all.
The children have been busy making Christmas cards and decorations which they then walked down and placed on the school Christmas tree. This week they are looking forward to some Christmas biscuit decorating, singing, dancing, parties, and Christmas dinner!
Thank you for your continued support during their first term at school. We'd like to take this opportunity to wish you all a very merry Christmas and happy new year.
Have a look HERE for photos of the children enjoying the festive season :)