WE ARE SPECIAL :)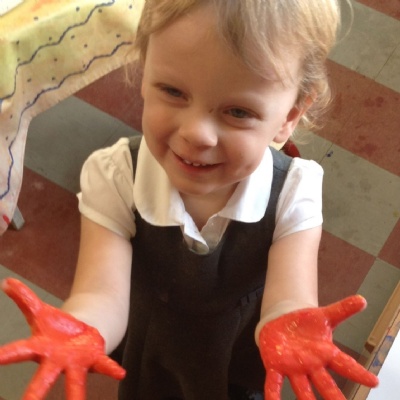 We have had a fantastic first few weeks in nursery. The children have been discussing how to make the classroom a nice environment by thinking about class rules and how to make each other happy. They then explored colour mixing to make their very own handprint to add to our class promise display board.
As part of our first topic 'I am special" the children in Rainbow Mountain class have been looking at their own faces in the mirror and drawing their features on to plates. These will be displayed in our classroom shortly! Also, we have been enjoying being active and exploring the nursery garden practising our ball skills and turn taking playing football. This week the children in nursery have particularly been enjoying the sensory tuff tray exploring the cars, diggers, and cereal. Which has been lots of fun and not at all messy!
To see pictures of some of our learning please click HERE.