scavenger hunt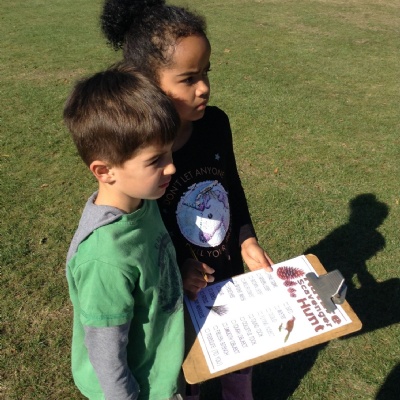 This week in Dragonflies the Key Stage 1 Children worked together to find everything on our Scavenger Hunt
We had to use our best team working skills to find things like a pine cone, a brown leaf, a spider web and a round stone. It got a bit tricky when we had to find a bird as they had all flown away when we went on the field so we had to lay down really quietly and watch the sky until a bird flew past!
It was great fun and we did so well we had an extra special treat and went on the new trim trail before we went back to the garden :)
Have a look HERE to see some photos of our afternoon!