The hills rocks!!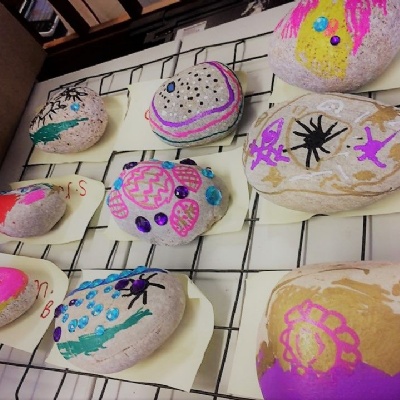 This week in the garden we are getting crafty.
As a school, we are getting on board with the hunting and hiding craze that has hit the country at the moment. In the garden this week some of the Dragonflies have created their own special rocks to hide in the community for someone to find!
We had such fun, the Dragonflies are talented artists and it was lovely to see how they decorated their rocks!
Keep an eye out, you never know when you will find one. To see some photographs of the children painting their rocks click HERE.
To get involved with 'The Hills Rocks UK' like our school Facebook group: http://www.facebook.com/groups/399301163870188/