A MUSICAL TERM!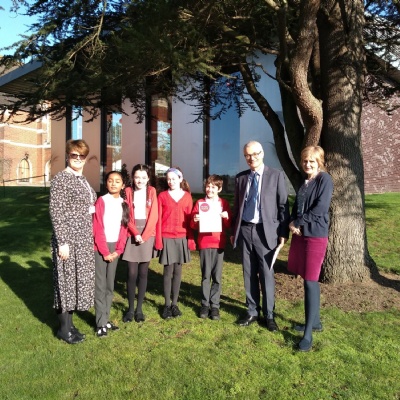 The music department has had an exciting start to 2020. The choir had an excellent day at Young Voices in January. The choir went to Birmingham to join many other school choirs at the Genting Arena for an afternoons rehearsal and then evening concert, performing songs by Queen including We will Rock you and the always popular Pop Medley, to a packed audience. All the children had a really good day and an experience to remember.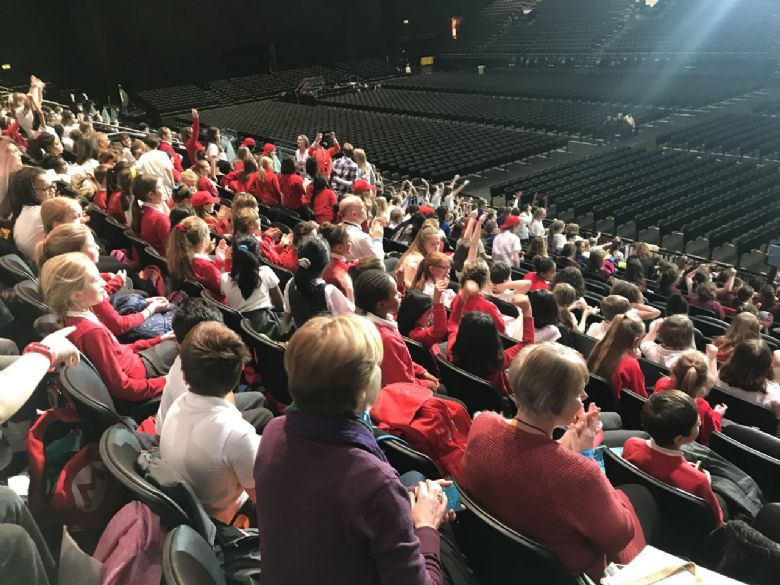 They will be performing again on April 4th when they join Bedford Chamber Community Orchestra at Putnoe Heights Church in a Children's Concert, to sing a couple of songs as part of the concert. It is a great opportunity for the choir to perform as well as for any pupil to see a live orchestra, so please let Mrs. Frost know if you would be interested in attending the concert and supporting the school choir.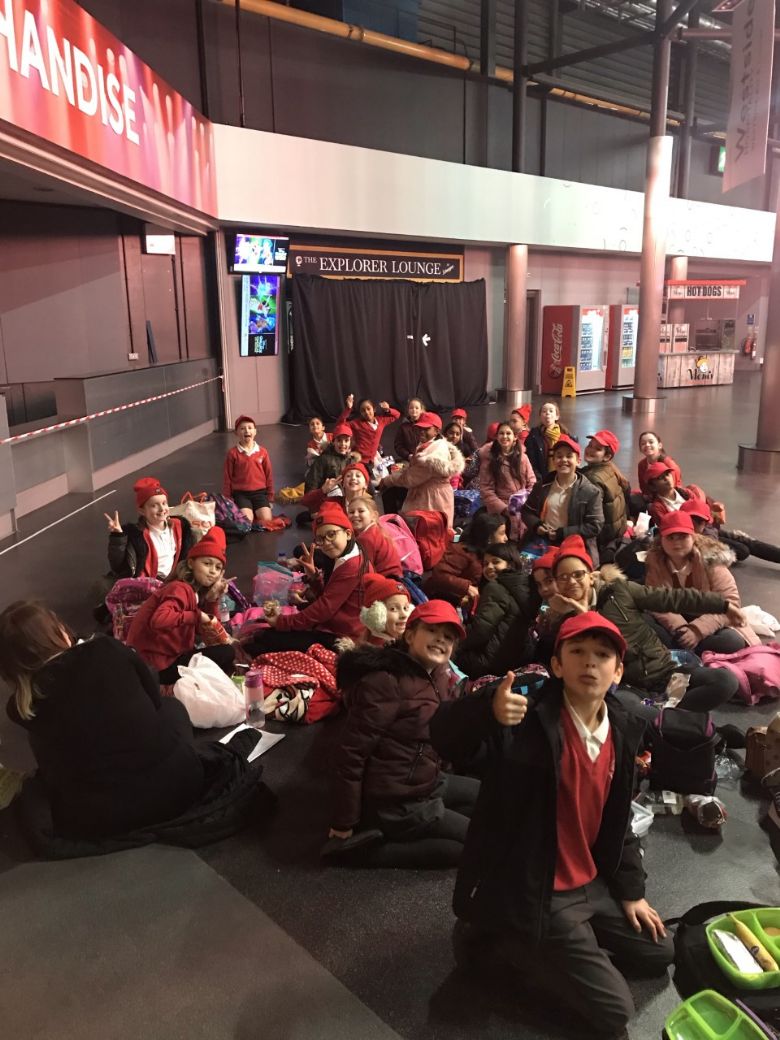 The school have received the Music Mark award from Bedford Borough Music Hub for commitment to music. Some of our Key Stage 2 musicians accompanied Mrs Frost and Mrs Foster to Bedford Boys School for a lunch, a concert and an award ceremony to receive the award last Thursday. It was a very happy occasion and everyone enjoyed the delicious food and excellent music provided by pupils at Bedford School.
The department looks forward to the next half term of rehearsals in preparation for Easter, as well as woodwind and brass pupils attending a Wind Bonanza at Biddenham school and string players attending 'Strings in Spring' at Goldington Academy.