CHOIR AND ENSEMBLE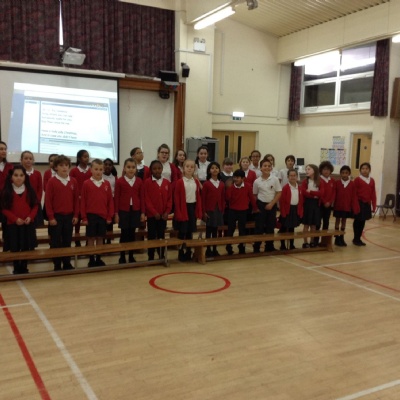 It's been a busy term in the music department. A few changes as Mrs Simpson joins Mrs Frost to run choir. They are busy rehearsing for Young Voices which takes place in Birmingham on Tuesday21st January. Choir are also rehearsing a couple of Christmas items for the end of term Christmas Carol Assembly.
It's good to see new members in choir and more newcomers are always welcome. Choir rehearsals are after school on a Monday until 4.30.
Ensemble welcomes new players this term as more pupils reach Grade 1 standard and all new members have progressed well, gaining skills of playing as a group. We have worked on a varied repertoire and now focusing on a performance piece for the Christmas Carol Assembly on Dec 19th.