SUMMER MUSIC!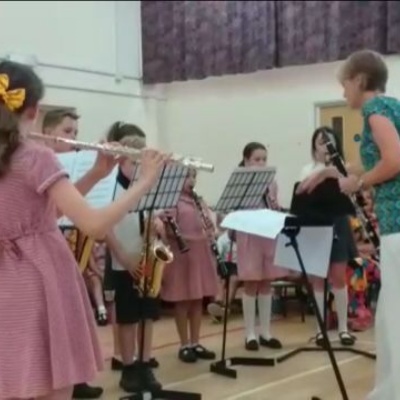 It's been an exciting year in the music department with music growing. Bedford Borough Music Hub has recognised this and the school has received the Music Mark Award for commitment to music education.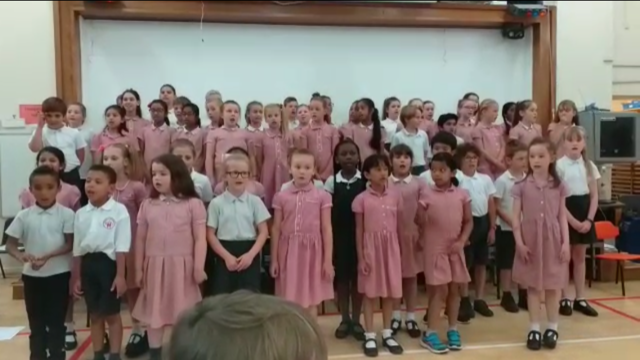 Well done and thank you to all performers on Wednesday evening who took part in The Hills Summer Music Concert. Parents and friends were entertained by an even wider range of instruments this year as guitar and cello tuition has been introduced into The Hills. A number of year 6 solos were performed as well as the string group, woodwind group, Hills Ensemble, recorder groups, a year 2 choir and The Hills School Choir. Over 75 children took part.
This was sadly Mrs. Cope's last choir performance. She has made an amazing contribution over the years to music and singing in the school and will be greatly missed but wish her much happiness in her retirement.
If any pupil is interested in instrumental lessons please can they let Mrs Frost know and a form will be sent home. The respective instrumental teacher will then be in touch regarding costs and availability.
Finally congratulations to all those who took exams this term. String and piano results are still unknown. Our first brass player Finn got a distinction at Grade 1 cornet- congratulations! From the woodwinds (flute, clarinet and saxophone) Arun, Kayleigh, Aimee, Jamie & Louis took their grade 2 , and Ryan, Rosie, Narayani, Sofia, Sabrina and Rose took Grade 1. All passed with merits and distinctions so a well done to them all.