BUSY, BUSY IN THE MUSIC DEPARTMENT!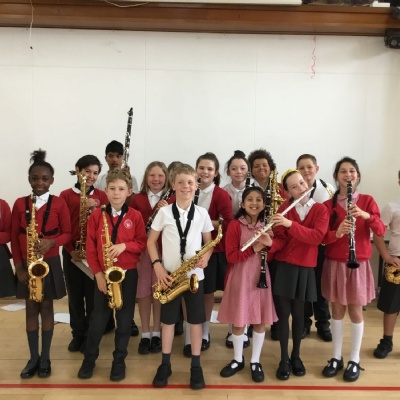 The music department has had a very busy half term so far!
Mrs. Frost ran a woodwind assembly the first week back where the school were entertained by some very talented clarinet, saxophone and flute players from year 4 -6. This gave some of them the opportunity to rehearse pieces in preparation for the grade 1 and 2 exams that they will be sitting in June. All performers played beautifully. Well done to all of them.
Pupils from year 5, Aimee, Jamie, Louis and Kayleigh who had started woodwind lessons with Mrs Frost were asked what they liked about learning an instrument. Their comments will hopefully inspire other players. Kayleigh said 'I love playing my flute, it's amazing! I love music and all the things that go with it.' They also talked about enjoying lessons and the opportunities music provides to play in ensemble, at festivals, exams and concerts, the challenge of learning a new piece and playing fun pieces. There was also the sense of accomplishment when you achieve something on an instrument if you are willing to work hard and do your best. It was also mentioned that it was a great way to express your emotions.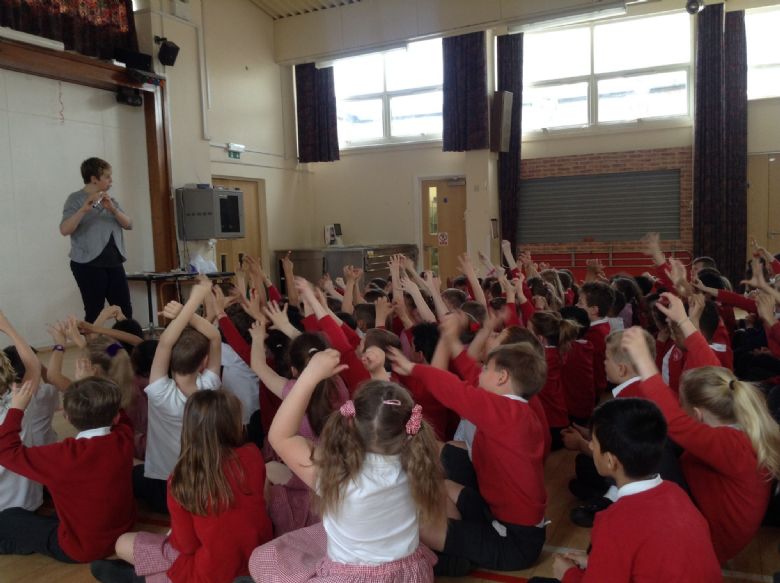 Year 3 attended the first of two orchestra concerts at the Corn Exchange run by the Philharmonic orchestra. It was a participative event and the children had done well to learn several songs, so they could join in. It was also very exciting as they got to see the videos that were produced by the Philharmonic digital team before Easter following The Hills Academy success in being joint winners in the video competition across a number of schools.
Year 4 then joined year 3 in another visit to participate in another concert called 'The Wish'. This followed an excellent workshop last Thursday run by a co-writer of the production. She enlightened and entertained the children with her flute in preparation for the concert.
Both events have been an excellent opportunity for the children to experience a live professional orchestra and listen to a varied selection of music.
Finally, a big congratulations and well done to two year 6 pupils, Oliver for distinction at Grade 3 on the violin and Alex for a merit at Grade 2 on the piano.