PTFA
We have a thriving Parent, Teacher & Friends Association (PTFA) who work very hard to raise funds for the school. We have purchased bikes for Early Years children, books for the Library, the climbing wall on the playground and many other things. This is achieved through Christmas and Summer Fairs, Discos, Quiz nights and Raffles to name a few.
We recently raised £1,800 at the Summer Fair and £1,584 at the Christmas Fair. Thank you to all of those people who helped before, during and after the event. Thank you to all of the families who came to the fair(s).
Please look at the totaliser outside 1C to see how the funds are increasing from the PTFA events with the money going towards a new playground boat.
If you would like to join the PTFA or have any fundraising ideas please let us know, you can ask about it in school or speak to your class teacher for details.
Officer Roles: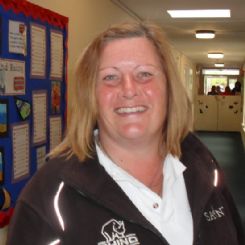 Chairperson: Karen Griffin
Vice Chair: Lynn Carver
Treasurer: Sally Pibworth
Secretary: Julie Pettitt
Please check the PTFA notice board in the school reception for up coming events during the year and the next meeting date.
The next PTFA meeting will be held on Monday 11th December at 7.30pm in the staff room. Everyone welcome so please come and join us.
Forthcoming Events
Parent's Evening Creche

Monday 20th and Tuesday 21st November

Staffroom

(Sign up sheet is on the board in the entrance hall)

Xmas Fair work-ins

Thursday 23rd &

Friday 24th

November

Meeting in Library

Xmas Fair

Saturday 25th November

1.30 - 4pm

PTFA Meeting

Monday 11th December

7.30pm

Staffroom

All Welcome

PTFA Party Day

Wednesday 13th December

Help needed to set out tables etc. Letter to follow soon.
A Big Thank-you to all the staff and PTFA helpers that made the Halloween disco so successful on Friday. The children loved dancing with their teachers (who dressed up in Halloween costumes) and participating in games.